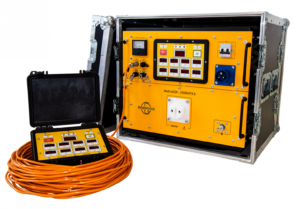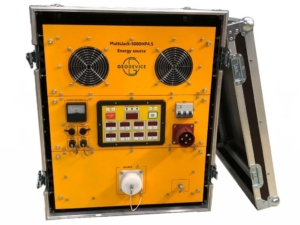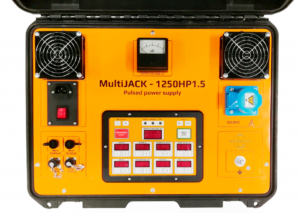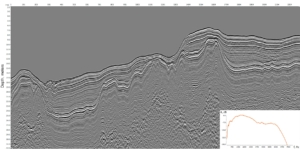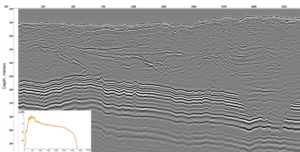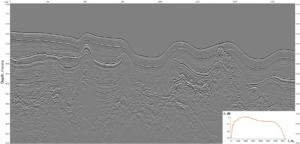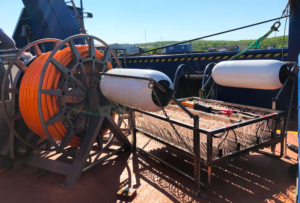 https://geodevice.co/main/seismic/source/marine-seism/multijack/
Main features:
High charge rate
Flip-flop, simultaneous source, code sequences and multilevel sources support
High power
Easy handling
Detailed Description
MultiJack is a unique energy source with the fastest charging rate available on the market, which results in possibility to acquire marine seismic profiles with the highest possible trace density and lateral resolution, correspondingly.
In addition to the standard mode of operation with a single source, MultiJack energy sources can be combined in an array to implement the latest shooting technologies:
Flip-flop mode
Multi-level source
Simultaneous source
Coded shooting
Flip-flop shooting became an industry standard acquisition technique for 3D oil and gas surveys, while still seldom used in shallow seismic projects. Our MultiJack sources support flip-flop shooting mode to improve efficiency and ready to serve seismic parties, who are on the leading edge of marine engineering seismic acquisitions.
The use of multilevel sources allows to achieve a pre-defined source directivity, with modifying the source signature shape and its spectral characteristics. The application of multilevel sources in conjunction with impulse-code sequences makes it possible to use a ghost wave as a source of useful signal.
Simultaneous source (or multi-shooting) technology allows to achieve a number of significant advantages comparing to single source acquisition:
An important feature of MultiJack system while working in an array is its exceptional simplicity — all units are controlled by a single MultiJackPad remote control, which allows to set up and monitor all valuable parameters remotely. This is a unique solution on the market, which allows completely separate high voltage blocks from instrument room equipment. Acquisition with MultiJackPad is safer than ever.
MultiJack energy sources are balanced by the maximum pulse energy and charge rate so that it is guaranteed to provide standard observation steps at a typical vessel speed of 3–5 knots.
The standard set of MultiJack energy source consists of:
MultiJack Unit
Sync connector (2 pc.)
Power cable
Universal switching module for connecting the source
Documentation Kit
In addition to MultiJack energy sources the following items can be purchased:
MultiJackPad remote control
Spare parts kit
Additionally, deck winches for HV cable and streamer with slip ring can be purchased to provide fast and safe deployment and recovery of UHR marine equipment during field operations.
Geodevice team is ready for cooperation and developing customized equipment for special customer's needs and ideas.
Please, contact us for generating the most suitable high resolution marine acquisition setup for your purposes. We will consider all the requirements and provide you with the best solution to achieve high quality image, starting from acquisition up to final data delivery.
We provide trainings, technical support and consultancy services, as well as processing of high-resolution marine seismic surveys.
MultiJack model
500HP1.5
1250HP1.5
2500HP3.0
5000HP6.0
10000HP12
25000HP12
50000HP12
Maximum pulse voltage
4 kV
Type of charger
pulse charger
Trigger mode
external/repetitive/manual
Support of survey technologies
conventional, Flip-flop, simultaneous source, coded and multi-level source
Operating energy
50‑500 J
300‑1 250 J
300‑2 500 J
300‑5 000 J
300‑10 000 J
300‑25 000 J
300‑50 000 J
Charging rate
1 500 J/s
1 500 J/s
3 000 J/s
6 000 J/s
12 000 J/s
12 000 J/s
12 000 J/s
Minimum period of operation at the minimum pulse energy
0.13 s
0.46 s
0.26 s
0.15 s
0.1 s
0.1 s
0.1 s
Minimum period of operation at the maximum pulse energy
0.4 s
0.9 s
0.9 s
0.9 s
0.9 s
2.1 s
4.2 s
Minimum distance between shot points on maximum pulse energy and vessel speed is 3-5 knots
0.6-1 m
1.4-2.3 m
1.4-2.3 m
1.74-2.3 m
1.4-2.3 m
3.3-5.5 m
6.5-10.8 m
Power mains
110 or 220 V, 50 Hz
380 V, 50 Hz
Maximum power consumption
1/2/3 kW
1/2/3 kW
1/2/3/4/5/6 kW
12 kW
12/24 kW
Overall dimensions
54×41×27 sm
    58×56×50 sm
    58×59×69 sm
depends of customization
Weight
20 kg
26 kg
74 kg
99 kg
depends of customization
| | |
| --- | --- |
| | MultiJackPad |
| Purpose of use | remote control of MultiJack |
| Maximum length of communication line | 100 m |
| Overall dimensions | 24 × 19.8 × 10.9 sm |
| Weight | 1.5 kg |
The manufacturer reserves the right to make changes in the design of devices that do not significantly alter the functional characteristics of the product.